Welcome to
Adventures Overland!
India's leading and multiple award-winning "Luxury Adventure" travel company pioneering in organising Self Drive Road Trips around the world.
Ultimate Flexibility
Embark on multiple Self-Drive expeditions across the world with flexible dates, Group Size and complete logistic support.
Memorable Experiences
We craft unparalleled and timeless experiences tailored for the Road Trip enthusiast within you who loves hitting the open road.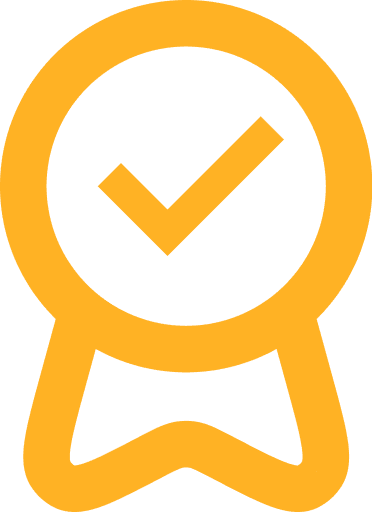 Quality at our core
We provide our participants with a world-class experience with top-tier vehicles, Most Luxurious Properties and dedicated crew support.
Award winning Support
Since 2020, AO has achieved consecutive victories in the prestigious World Travel Awards, in the Best Tour Operator Category.
FIXED DEPARTURES
Scroll through our list of Self-Drive Expeditions and Buckle up for the Ride
Fall head over wheels for these six epic tailor-made
SUPERCAR DRIVES
Choose your Dates, Choose your Roads, Choose your SuperCars
VIDEO GALLERY
Indulge in the Thrill, adrenaline rush, and inspiration offered by the incredible videos showcasing our numerous driving expeditions from around the world
Guided Self-Drive Tours I Around The World I Luxury & Adventure I Overland I Driving Expeditions
ROAD TO LONDON 2017: INDIA TO LONDON BY ROAD | 18 COUNTRIES | 13 CARS
DRIVING THE 8 BEST SUPERCARS IN 5 DAYS | SELF DRIVE I ROAD TRIP IN EUROPE I TRAILER
DRIVING THE 8 BEST SUPERCARS IN 5 DAYS | SELF DRIVE I ROAD TRIP IN EUROPE I TRAILER
WORLD TRIP BY ROAD: 2 INDIANS | 90,000 KM | 6 CONTINENTS| 50 COUNTRIES
The Great Indian World Trip
Sanjay Madan
(Co-Founder & Director)
Tushar Agarwal
(Co-Founder & Director)
It is a journey of Sanjay & Tushar, two Indian road trippers in their quest to explore the world and experience new cultures, places and people as they travel across 6 continents, 50 countries and drive over 90,000 kilometres.
In the process, they became the first Indians to drive around the world and also created multiple world records on this unprecedented journey.
0
kms
travelled
0
countries
explored
0
continents
crossed
TESTIMONIALS
Discover captivating tales of Adventures Overland travellers as they traverse the world, sharing fascinating experiences from across the globe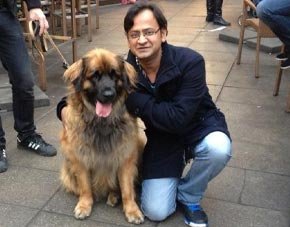 At such a remote location in the world the experience was not 5 star but 7 star.
Deepesh Agarwal
Brazil 2022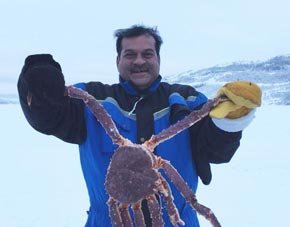 One of the most thrilling, challenging and rewarding journeys.
Sameer Kavi
Iceland 2023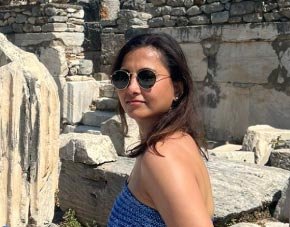 Every expedition is loaded with the most memorable sensory experiencs.
Rina Bhansali
Turkey 2022
It was one of the best holidays of my life. I am waiting to make more plans with Adventures Overland.
Prashant Saboo
Jordan 2019
My journey continues with AO to fulfil my quest to explore the world.
Dilpreet Singh Bindra
Africa 2019
The water crossing was such a high. It's incredible, loving every moment.
Pravin Thakur
Lahaul Spiti 2019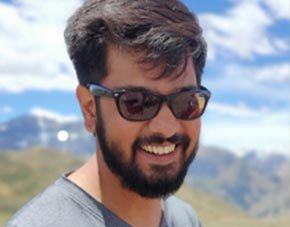 It feels like one big group and they ensure you leave with memories and friends to last a lifetime
Raunak Dembla
Lahaul & Spiti 2019
They make families among members of trip. I would like to join for many more trip with AOL.
Komal Shah
Lahaul & Spiti 2019
Why choose Adventures Overland?
Embarking on a journey with Adventures Overland is like diving into a world of excitement, exploration, and limitless possibilities. We are a community of like-minded people who have one true love; road trips.
Our services encompass meticulously planned overland expeditions that cater to both the thrill-seekers and the wanderers-at-heart. Whether you're a solo traveler or looking to bond with family and friends, we have something extraordinary for everyone.
Picture this: You're seated in a custom-fitted 4x4 vehicle, wind in your hair, as you journey through the majestic mountains and lush valleys. Our experienced guides, who double up as storytellers and local experts, will take you off the beaten path, unveiling the heart and soul of each destination. No stone goes unturned as we curate self-drive road trips that ensure a perfect blend of adventure and cultural immersion.
With Adventures Overland, you won't just see the world; you'll live it.
International Road Trips:
Road to London: The epic road trip where we drive from India to London by road in a span of 59 days, covering 22 countries.
Super Car Drive: Our Super Car Drives are all about you and the fleet of your dreams i.e. McLaren, Ferrari, Lamborghini, and more exploring the best of Europe.
Jordan Overland: Jordan Overland is a self-drive tour where we conquer desert trails, indulge in adventure activities, and experience the best of Jordan.
Iceland Expedition: The Iceland Expedition is all about conquering icy terrains, witnessing the northern lights, and exploring the breathtaking scenery of Iceland in a sturdy 4x4 vehicle.
Brazil Overland: In the tropical escapade that we like to call "Brazil Overland", we traverse the iconic route of emotions, dive into the Amazon rainforest, party with locals, and more.
Morocco Overland: The Morocco Overland starting from Merrakesh is all about sand dunes, sunsets, and steering wheels. From the snow-kissed peaks of the High Atlas to the spice-scented souks, this overland drive is your ticket to a whole new world.
Kyrgyzstan Overland: A road trip that takes you through the land of nomads and into endless adventures, our Kyrgyzstan Overland drive is full of mystical experiences. Witnesseagle hunters in action, feast on delectable cuisine, and more.
Road Trips in India:
Ladakh Expedition: The Land of High Passes is best explored on 4 wheels and that's exactly what we do on our Ladakh expeditions as we explore Ladakh via two of the most iconic routes. Ladakh via Manali and Ladakh via Srinagar, both of which have their own charm. From conquering the high-altitude passes to discovering hidden gems, we do it all.
Lahaul and Spiti Expedition: Our Lahaul & Spiti Expedition is all about traversing wicked Himalayan trails, ticking off all the attractions, and making sure that by the time the road trip ends, you have an entirely new definition of thrill.
Northeast Expedition: The ultimate adventure in India's Northeast where you get to traverse winding roads and peel back the curtain to find hidden gems as you explore Ziro Valley, Majuli, Meghalaya, and more in your 4x4 beast.
Here's what you get:
Guided Expeditions: Adventures Overland's guided self-drive expeditions are the epitome of immersive travel experiences, led by seasoned experts who unravel the hidden gems of each destination, ensuring that every moment becomes a cherished highlight of your adventure.
Luxury Road Trips: Adventures Overland sets the gold standard for luxury road trips, providing travelers with top-notch experiences. Picture yourself cruising through the scenic Italian countryside in a sleek sports car or exploring the rugged beauty of Iceland in a luxury 4x4. These journeys combine high-end comfort with breathtaking destinations, creating travel memories like no other.
Global Destinations: Adventures Overland offers an array of remarkable global destinations to explore, such as the mystical landscapes of Iceland, where you can chase the Northern Lights, or the rugged terrains of Kyrgyzstan, where you can experience nomadic traditions firsthand. These road trips around the world promise an enriching blend of adventure and cultural discovery.
Customer Reviews/Testimonials: Adventures Overland stands out as an exceptional choice for travelers due to the overwhelmingly positive feedback received from thousands of adventurers. These testimonials highlight our commitment to delivering unforgettable and well-organized self-drive road trips that consistently exceed expectations.
The option to choose: Adventures Overland provides travelers with a unique blend of options, allowing them to embark on road trips tailored to their specific desires through customized itineraries, or join fixed departure tours for a convenient and well-organized exploration of diverse destinations, ensuring an unforgettable travel experience.
Explore More: Provide a button or link to explore all available expeditions and road trips.

FAQs -
What are Guided Self-Drive Expeditions?
Guided Self-Drive Expeditions with Adventures Overland are meticulously planned journeys where participants explore stunning destinations in their own vehicles while receiving expert guidance.


Are these road trips suitable for beginners?
Our road trips cater to all levels of experience, making them suitable for beginners and seasoned travelers alike.


What destinations do you offer?
We offer a diverse range of destinations, including but not limited to Iceland, Jordan, Morocco, Brazil, and Kyrgyzstan. We also organize the iconic Road to London trip that covers 22 countries which is epic on its own.


What's included in a Luxury Road Trip package?
Our Luxury Road Trip packages encompass premium accommodations, gourmet meals, and exclusive experiences, ensuring a comfortable and memorable journey.


Can I customize my expedition or road trip?
Yes, you can fully customize your expedition or road trip to meet your preferences and requirements.


Do I need to bring my own vehicle?
Participants are welcome to bring their vehicles, but we also offer rental options for added convenience.


How do I book an expedition or road trip?
Booking is easy through our website, where you can choose your desired expedition and follow the booking process.


What safety measures are in place during expeditions?
Safety is our top priority, and we have comprehensive measures in place, including experienced guides, medical support, and well-equipped vehicles.


Can solo travelers join your expeditions?
Solo travelers are encouraged to join our expeditions and form lasting connections with like-minded adventurers.


How can I get in touch with your team for more information?
For more information, reach out to our team through our website contact us via phone at 9911599811, or drop us an email at info@adventuresoverland.com