Books
Our Co-Founder, Tushar Agarwal, has so far authored two travelogues titled Road Affair and The Great Indian World Trip. Incredible anecdotes narrating the challenges he and Sanjay Madan encountered during their life-altering road trips makes these a must-have for any travel aficionado.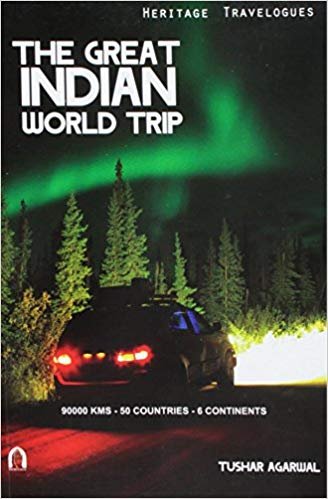 "The Great Indian World Trip" is an incredible story about two guys who beat all odds to live their dreams of driving all around the world in their car. Sanjay & Tushar spent two years planning the journey, and even after failing to secure enough money, they still decided to go ahead. Incredibly, help kept coming along the way and bit by bit, slowly and steadily they continued progressing and finally after 15 months, they realised their dream of driving 90,000 kilometres through 50 countries in six continents!
Commendations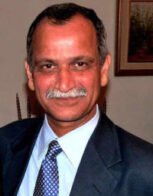 AMARENDRA KHATUA
AMBASSADOR OF INDIA TO ARGENTINA
"Traveling promotes a deeper and greater understanding between people and cultures of different countries of the world in a way which is incomparable. The Great Indian World Trip undertaken by Tushar and Sanjay is a great example of this. They represent the new generation of the free-spirited and intrepid Indian explorers. An account of their fascinating journey across the world will not only make for a captivating reading but also inspire young Indians to embark on adventures of their own."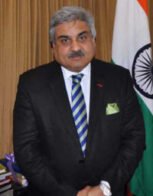 ANIL WADHWA
SECRETARY (EAST), MINISTRY OF EXTERNAL AFFAIRS, GOVT OF INDIA, FORMER AMBASSADOR OF INDIA TO THAILAND
"I am happy to note that the team of Great Indian World Trip have decided to record the experiences of their travels through 50 countries and 6 continents. Their account will provide inspiration to many free-spirited young people and will also make this publication an interesting read. I wish them all success in the publication of "The Great Indian World Trip"
SHAMMA JAIN
AMBASSADOR OF INDIA TO PANAMA, COSTA RICA & NICARAGUA
"An adventurous duo — Tushar and Sanjay — embarked on a world trip, traversed through Central America last year. Their insatiable passion for exploring the new frontiers resonated deeply with the Indian community in Panama. The Embassy of India in Panama was delighted to facilitate their journey through Nicaragua and Costa Rica, where again they won the hearts of their local hosts. I am confident that their multiple encounters and experiences during the global journey have been distilled into a rollicking narrative in their upcoming book."
STEPHEN YARWOOD
LORD MAYOR, ADELAIDE, AUSTRALIA
"It was incredible to see a New Delhi registered Toyota Fortuner parked right outside the Adelaide Town Hall. Hearing your tales from the road, the incredible places you have seen so far and the challenges you are facing is an inspiration for all adventure enthusiasts."
Road Affair is an incredible journey of Tushar Agarwal who left his career as an IT consultant to follow his dream to travel the world by road. In the pursuit of fulfilling his dream, Tushar created several Limca Book of Records. The book narrates four incredible stories including his drive from London to Delhi in 2010, a 5,500 km non-stop drive called the Trans Himalayan Challenge, the unprecedented drive to Mana Pass, the highest motorable road in the world and his experience as part of the ASEAN India Car Rally from Singapore to India.
Commendations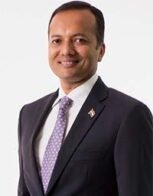 NAVEEN JINDAL
CHAIRMAN, JINDAL STEEL & POWER
FORMER MEMBER OF PARLIAMENT
"An inspiring story of a young Indian who followed his dreams chalked his oath and made his country proud. Tushar's "Road Affair" is an incredible journey that will surely give the readers' sleepless nights thinking about their dreams and how to go about accomplishing them."
TARUN VIJAY
FORMER MEMBER OF PARLIAMENT
LEADER TEAM INDIA, ASEAN INDIA CAR RALLY 2012
"Tushar's "Road Affair" is an incredible saga of grit, vivaciousness and amazing driving force that makes the reader traverse these pages unstoppably. A must-read for those who believe in life. "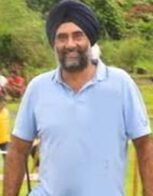 HARI SINGH
5 TIMES NATIONAL RALLY CHAMPION
2000 ASIA ZONE CHAMPION
GM OPERATIONS, JK TYRE MOTORSPORTS
"The book Road Affair is a very passionate account of a man's love for the road and road trips. Many of us strive to travel and take a few holidays and call ourselves "well-travelled". But what Tushar Agarwal has done epitomises travel. Reading this book will make you learn and respect the road and yearn for a road trip where the next U-turn is in the next continent."
HORMAZD SORABJEE
EDITOR
AUTOCAR INDIA
"The best way to see the world is through a windscreen and Tushar puts you in the driver's seat with his very readable book, Road Affair. I admire Tushar for his passion for road travel and how he makes his dream job a reality."