They have an amazing knack to pick the right locations, the right routes and vehicles. Every expedition is loaded with the most memorable sensory experiences. During my five trips with them, I have formed strong bonds with many of my fellow travellers.
My experience with Adventures Overland has been phenomenal. I was apprehensive before coming, but the positivity of the team has made this an association for life and as someone in convoy rightly said that the road to heaven is bound to be tough.
Road to London 2017 is an arduous journey one can never forget. It is a unique and life-altering experience through unconventional landscapes that one should do once-in-a-lifetime and I would encourage everyone to go on this road trip if there's a possibility to do such a thing.
Fantastic experience and Adventures Overland team made sure everyone had a great time. Professional is not the right word for them, because it was more like a personal touch in everything and that too with everyone. Thank you, team, for taking such good care.
My journey continues with AO to fulfil my quest for overland drive and to explore the world. The east coast drive from Kenya to South Africa experiencing the best of mother nature should be on every travellers must do list. Go explore Africa, you will not regret it.
It feels like your dream is a reality when you witness Northern Lights. I cannot explain in words when I was on the dream road, The Dalton Highway in Alaska. The best you can get only when you are with these two guys Sanjay and Tushar. Thank you AO for this epic ride, meet you guys soon for the next ride….!!
Right from planning and registration stage, the team at AO were polite, helpful and patient. The team seamlessly transitioned from the experienced traveller to being a guide, buddy, problem solver, stop-gap nurse, storyteller, and whatnot. Not a single dull moment all through.
I've driven to Lahaul & Spiti in 2016 and 2019, Road to London in 2017 and Jordan in 2018. They take personal care of each one of us on the expedition, and one feels completely secured, and well looked after, even while driving through gruelling terrains on surfaces with no roads.
Lahaul and Spiti tour was full of driving adventure in mesmerizing nature. Though we were initially little apprehensive about the tour, being senior citizens, all our queries were answered patiently. Every promise given was fulfilled & much more. Our every need was taken care of thoughtfully. All members of the team travelled as a family member which added to the overall fun!
It was an awesome and memorable experience for me and my family. The dinner in the dunes in Jaisalmer and the stepwell dinner in Rawla Narlai where we celebrated my hubby's 50th birthday, were two experiences that will be etched in my mind for ever. Thanks Adventures overland and looking forward for many more adventures with you guys.
Had the time of my life on Road to London in 2018. I learned so much on this trip, more than I'll ever learn in any school or university. Couldn't have had better expedition leaders than Sanjay and Tushar. They were always caring and remained calm no matter what the situation was.
Road to London 2017 still plays on my mind everyday. This epic journey has changed my life completely. Sanjay & Tushar are extremely passionate about what they do, that is why on our whole trip to London we did not face any problems. The trip was executed flawlessly, starting from the route planning, to the documentation and finally getting the car back too.
The Uttarakhand Drive 2020 was very well managed and it was real pleasure to go on this expedition. This drive is a must for all adventurous travellers.
Winter Drive through Russia in the winters was just like a dream. Adventures Overland team has well organised the journey and taken care of each and every traveller with them with love and comfort.
Driving through Russia in winters is breathtakingly beautiful. I felt blessed everyday during the tour. The last day we had a gala dinner and I dont remember last time when I saw 17 people at one place so happy about themselves. Salute to AO for finding this place for us and making it so easy for us to experience.
I will never forget the Winter Drive in Russia. Every- thing was well arranged and we didn't face any glitch anywhere during the tour. I had the time of my life. It couldn't be more amazing and was the most memora- ble trip of my life. If someone wants surreal trips I would highly recommend Adventures Overland.
Very professional and reliable company. Amazing people to travel with Adventures Overland.
Driving on snow in the largest country takes some getting used to. It has been challenging but rewarding. These guys don't know the meaning of the word problem. The organization of the whole trip was very smooth, and we formed a great bond with the whole group.
First time did an overseas trip with Tushar and Sanjay. The tour preparations were to extreme detail and the hospitality was just fantastic. I have done tours with German foreign operators as well and this tour was as good, if not better. Keep it up guys and looking forward to many more trips with you.
Alaska Expedition was a treat for nature lovers as it was experiencing the great outdoors and wilderness and watching nature at its Best. Our local Guide Matt was great at giving us insights into the Tundra. The best part of the trip was meeting folks you never met and in the end of the trip becoming family.
I have just come back from the Jordan expedition. It was one of the best holidays of my life. The way Sanjay Madan and Tushar Agarwal organised the trip was Fantabulous. Kudos to the entire team for planning this tour. I am waiting to make more plans with Adventures Overland.
Our recently concluded expedition to Jordan was curated to perfection to the last detail by Team AO. The execution of the trip and handling of the partici- pants were flawless. The benchmarks they have set for the services are of the highest order and the comfort of the participants is never compromised.
I've lived in the US for over 20 years and have travelled to several countries, both individually planned and with professional tour companies. But this trip with AO was the best vacation I've undertak- en. Looking forward to many more trips with them.
What the eyes saw, and the heart felt – it is difficult to express through words. Amazing breathtaking beauty of the valley gracefully traversed by the group under the able and excellent leadership of Sanjay and Tushar. We started as strangers on the first day but finished the trip as a big family on the final day.
My husband and I recently completed the Lahaul and Spiti road trip organized by AO. We drove through winding perilous roads that passed through every form of landscape – snow, water, mountains, rustic, but awesomely beautiful! Our organisers were so thorough about the terrain and the vehicles, that they handled every situation with calmness & competence.
I have travelled thrice now – Russia 2018, Jordan 2018 and Lahaul & Spiti 2019 with them and have enjoyed every moment with their team. It's not the destinations but the journeys that matter where we just don't make friends on these trips with the participants – we make extended families for life.
You should travel with AOL. They never shy away from rolling up their sleeves and getting their hands dirty to help you. They go to great extents to ensure you are safe and comfortable. It feels like one big group and they ensure you leave with memories and friends to last a lifetime.
It would be no exaggeration to say a trip with Adven- tures Overland is a once in a lifetime experience. There was not a single situation where things were not taken care of from good food, beautiful and comfort- able accommodation to any other support one needed. Thank you, AO, for giving me a trip to remem- ber for life.
Very good organisation, safety and security for travel. Love and respect from Tushar and Sanjay is really admirable. They make families among members of trip. Stays, hotels and food was up to mark. Schedule of travel was also comfortable. I would like to join for many more trip with AOL.
I am having a blast. I highly recommend this road trip. Driving through the silky tarmacs of Europe at speeds unimaginable has been a life experience of another dimension for me!
Enjoying it with a passion now, the journey has been lovely.
Amazing experience, something very different. Would encourage everyone to experience this.
Having so much fun. Wonderful trip & very well organized.
So far this trip has been very exciting and well organized.
Zindagi na milege dubara, jeele apne zindagi sardara! Dream come true!
The trip was customized, Tushar & Sanjay feel like co-travelers rather than CEOs.
Absolutely awesome! Everyone should experience this at least once. You guys rock!
We are in the middle of nowhere & there's a buffet served to us.
Having a gala time here, Sanjay & Tushar are wonderful hosts!
Everyone was so warm & helpful, had a great time.
Tushar & team have very well organized. The snow drive was an amazing experience.
Beautifully professionally organized, AO is fantastic. I'll recommend my friends to experience it.
The water crossing was such a high. It's incredible, loving every moment.
It's a dream come true, Adventures Overland, you rock!
This is something I probably wouldn't have done on my own, thanks to AO.
It's an amazing experience, you guys are doing really great job.
I was nervous at the start but it's been fantastic, made new friends.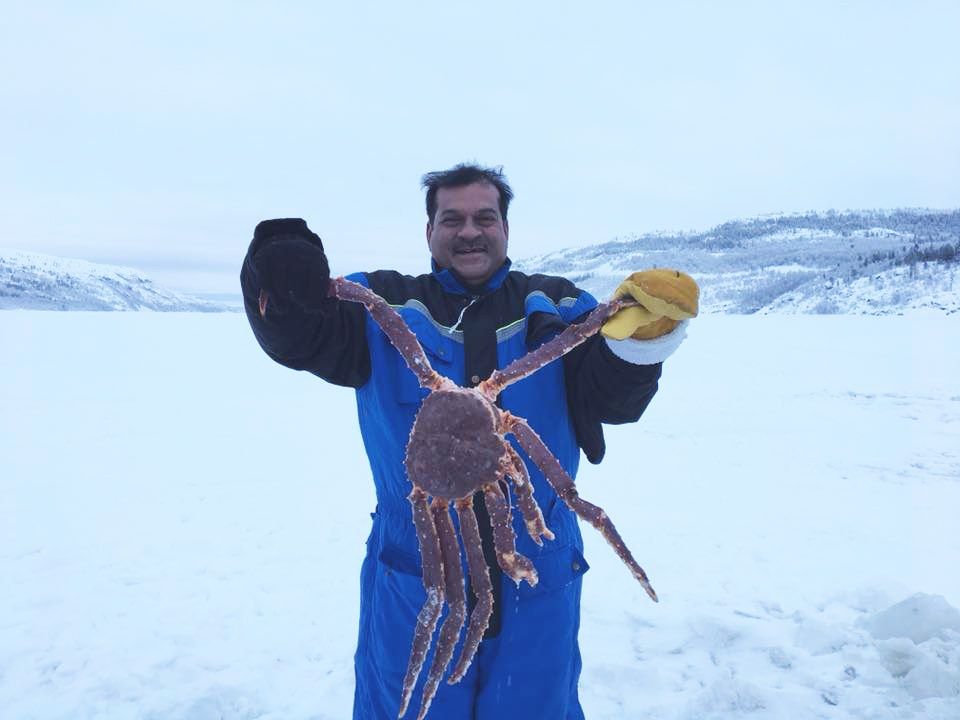 One of the most thrilling, challenging and rewarding journeys I have had so far! Everything was very well organised and we all were well taken care of. The AO team made sure we had the best of experiences in the most bizarre ways possible! Couldn't have seen Brazil and Iceland in a better way… this is a journey everyone must embark on soon!
I have been around the world quite a bit and always on my own. First time trip with most of unknown people and first time with Adventure Overland. Was uncentrain how it was going to be how things would be managed arranged etc lots of them. Still went through that would be a different sort of adventure. The results we atleast 5 times i expected right from all the arrangements bookings planning locations things to do places to visit etc. At such a remote location in the world the experience was not 5 star but 7 star.
Load More
FEATURED IN
COLLABORATORS
The AO promise
100% Safety
Safety is paramount. We ensure that you are safe and secure across all terrains.
Anything but basic
If it's not extraordinary, we either won't do it or we'll find a way to make it so.
Sustainability
It's impossible not to love and care for the land with these amazing adventures.
x`
Receive adventure in your inbox